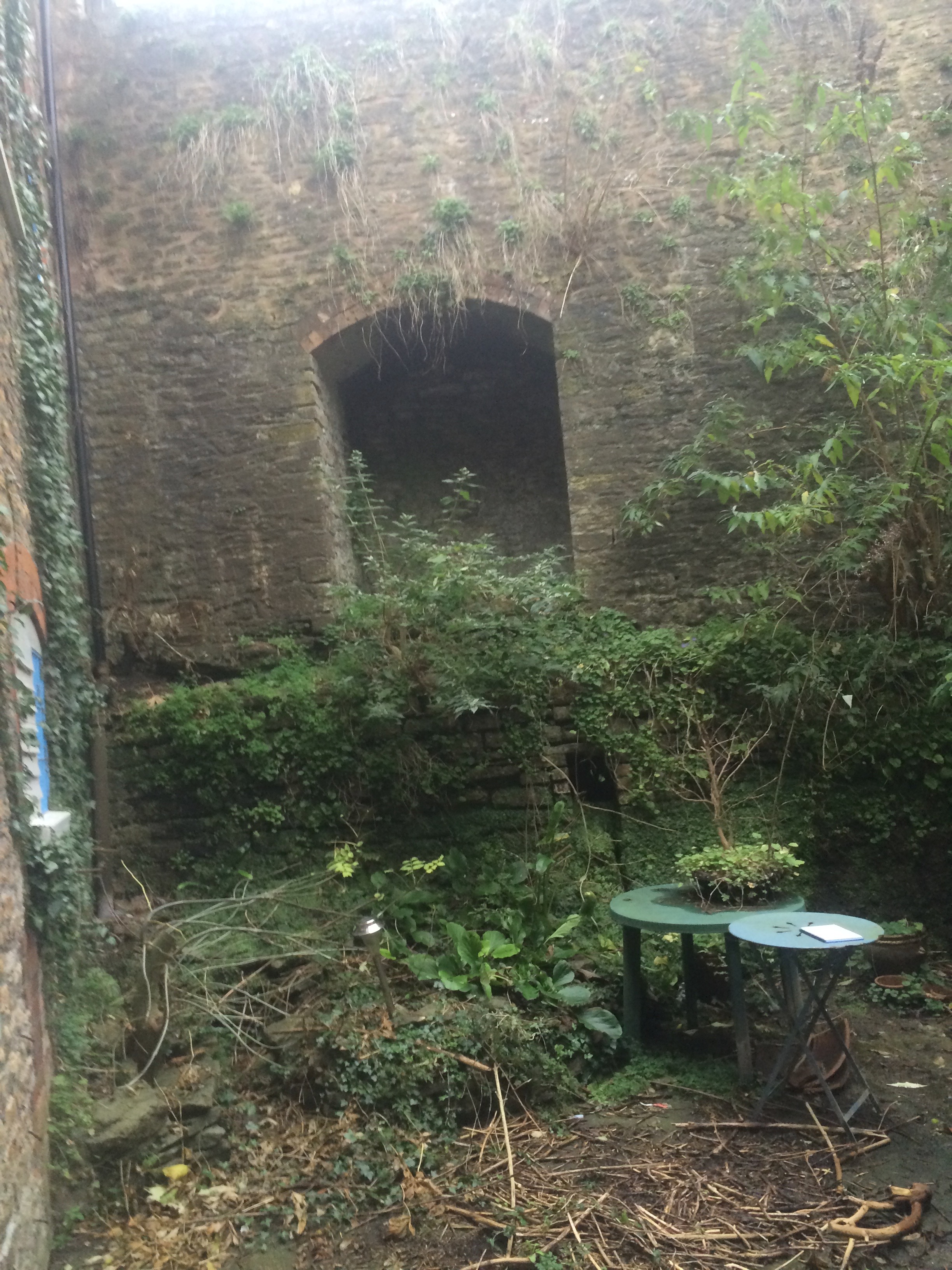 This dank, overgrown disaster was the only place the workers at this office had to sit outside. Not enticing ....
Dwarf walls were built & stylish Elho Loft Urban pots surrounding a Millboard composite deck were used to lift the space
Abespoke metal water chute captures the natural spring that used to hide within the wall & brings it out into the space as a feature, tumbling in one side of a reclaimed galvanised water tank and out the other. A nod to the somewhat industrial feel of the space.
With bright gravel, and a galvanised water trough planted up with shade-loving planting, the space was finally somewhere these hard working guys would want to sit & relax.
The creative design team at Green & Gorgeous had plenty of ideas to throw at this garden. Shade can be your friend if you just embrace it! With an eye on the practicalities, Millboard decking was chosen to prevent the deck becoming slippery & covered in algae over time, and creates a great seating space for the team at this office.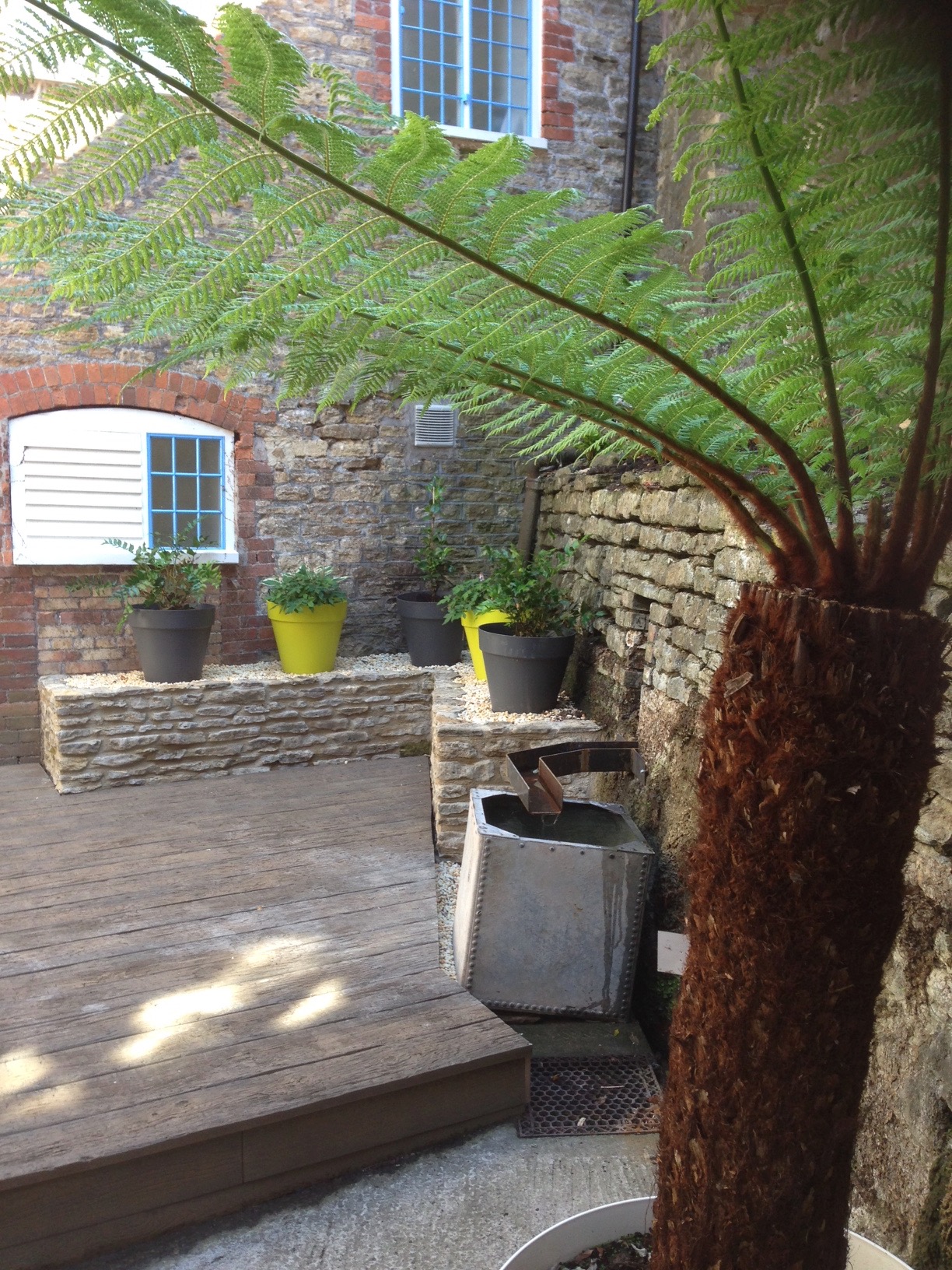 Just to show what can be done in a dark space - fabulous plants like this Dicksonia tree fern love places like this, and make a real wow factor to this garden.