Our starting point. A basic paddock ready to be turned into a small woodland.
With lovely soft ground, an excavator-mounted post auger makes short work of the post holes for the fencing.
Post & rail fencing with stock netting delineates a public right of way
The trees are going in, but the weather is against us!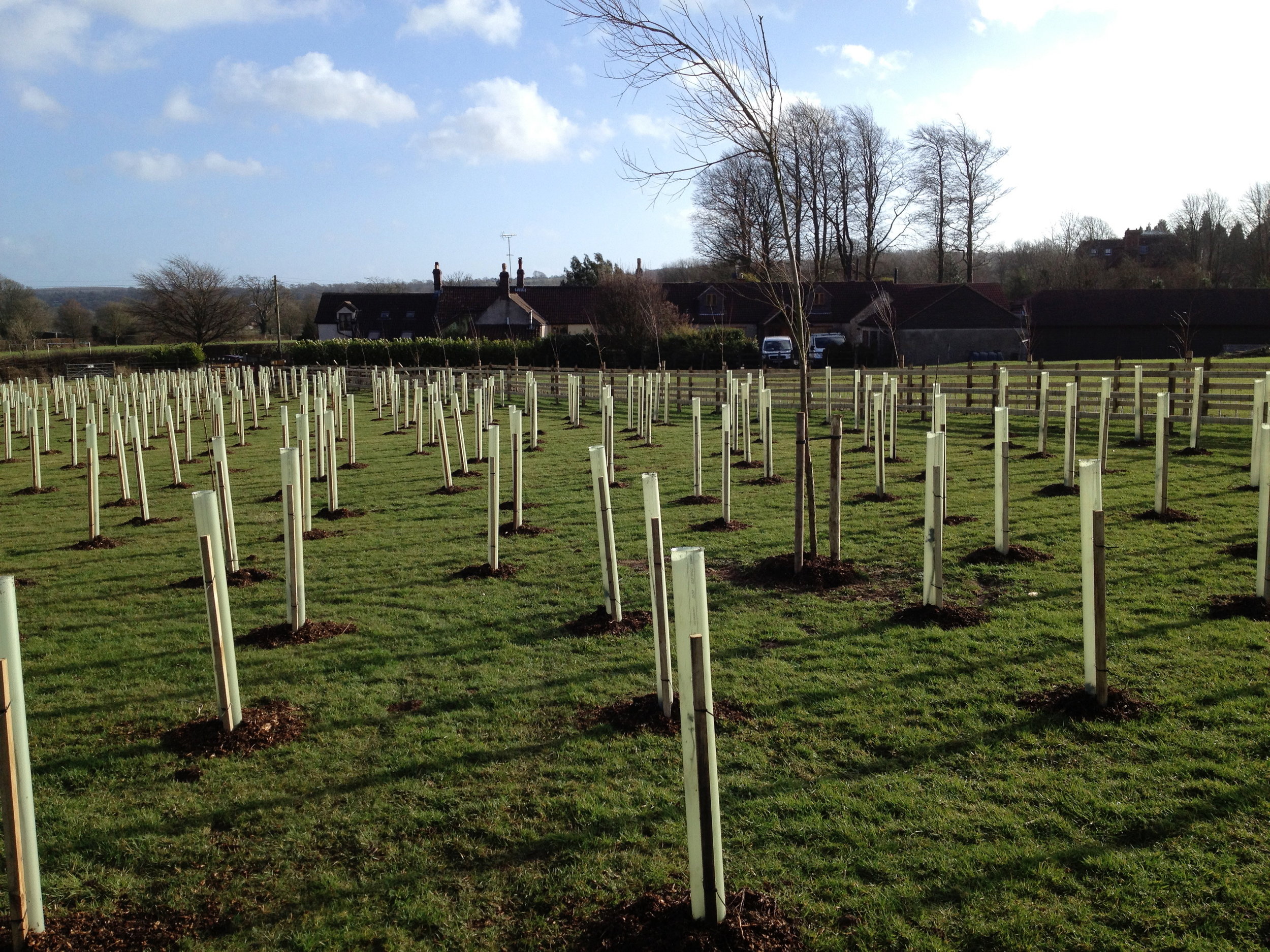 The newly planted trees are protected from rabbits, deer (and streamers!) in their Tubex tubes.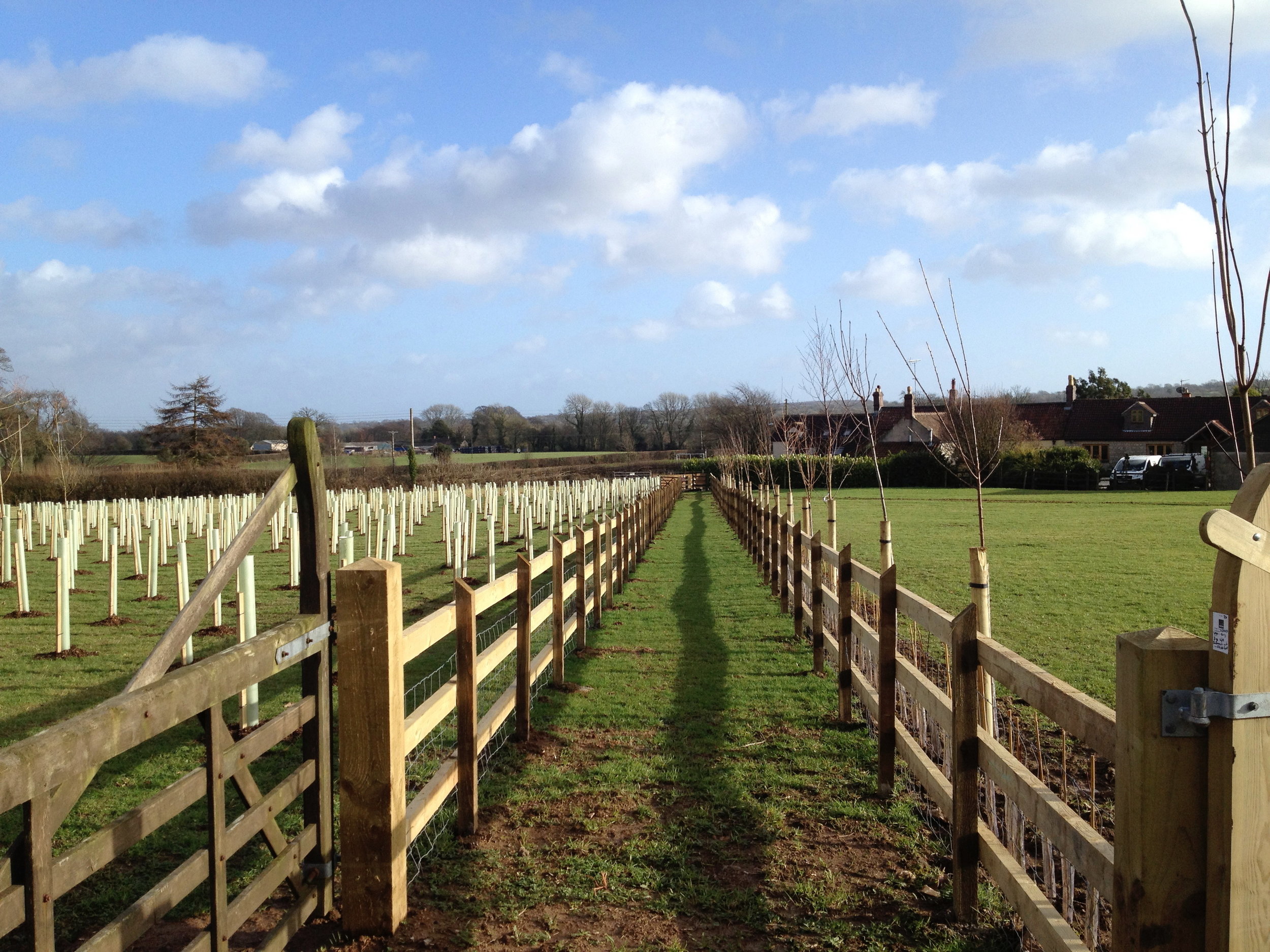 The completed footpath & woodland. Quite a feature.
2 years on, and these trees have really put on some height already. The use of mycorrhizal fungi tablets in the footballs really helps establishment and reduces early losses. We had almost 100% success here!