This basic garden of lawn, patio & gravel didn't meet the needs of the disabled owner. A sensory garden was needed - something that could encourage movement through the space, with lots of stimuli for the senses. A complex brief, but one Green & Gorgeous was more than happy to take on.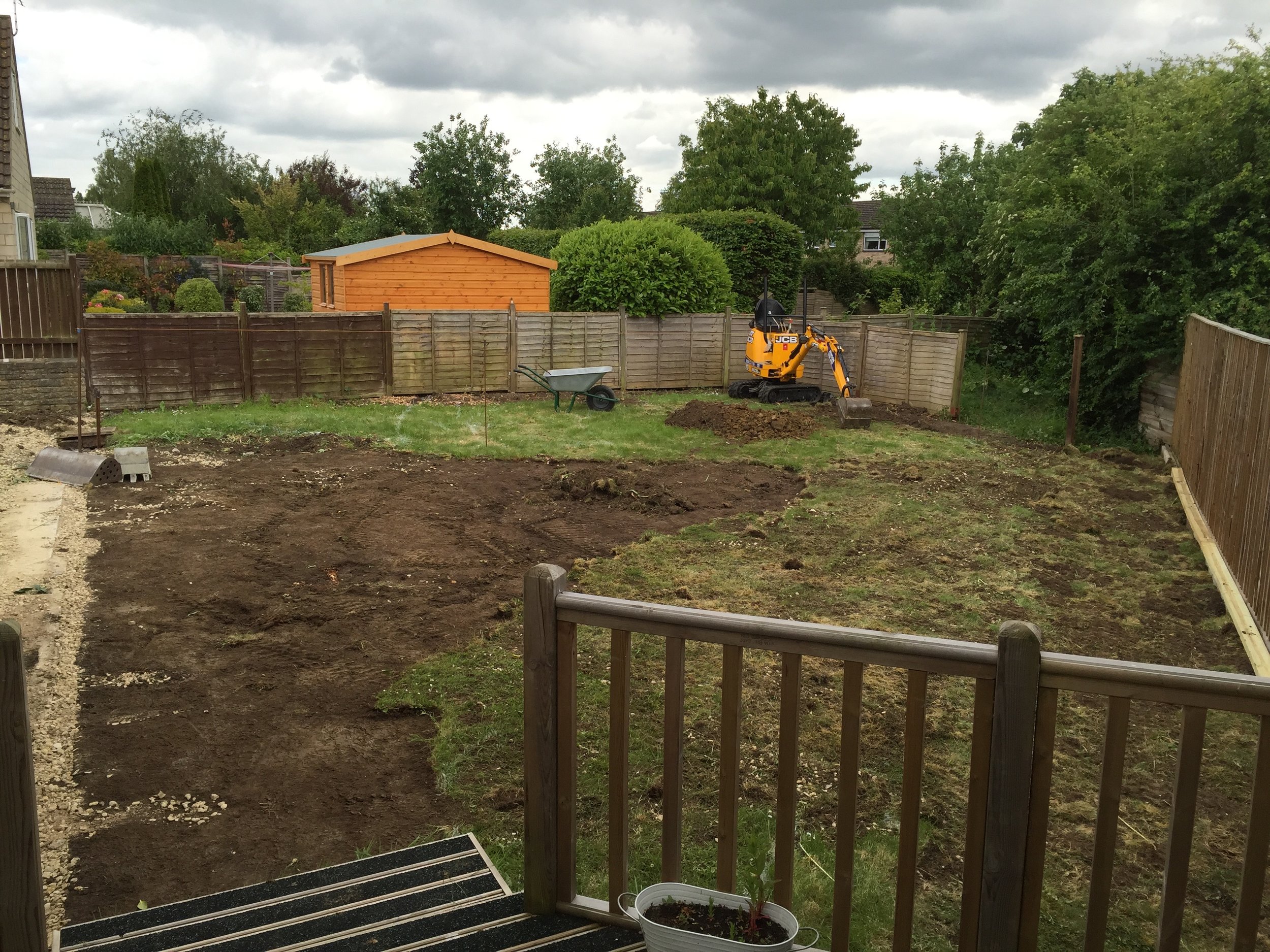 The scraping begins and the complex shapes are marked out ready for building.
The oak-framed shelter adds some height to the structure and sits ready for its green roof
The final straight. Beds almost completed, and much of the planting in.
Thinking outside of the box as much as possible, even the ground had to earn its keep. Multiple surfaces were employed, from concrete slabs, turf, sandstone, granite & then this mixed gravel & concrete sleeper-look path.
This burbling water feature circulates down the cobbled stream. Shallow enough to be safe but with enough movement and sound to encourage interaction.
The perspex 'stained glass' features and the bamboo chimes add to the interactive elements of the garden.
Sensory Design, Raised beds with bespoke sensory features. Coloured perspex panels and shallow bubble pool.
Sensory Design, Raised beds with bespoke sensory features. Shallow bubble pool with textured planting. Timber shelter with wildflower planted roof.
Sensory feature, Bamboo chimes.
Timber frame shelter with wildflower roof rises above the raised beds.
Raised beds create a distinct route around the garden.