This garden had a small stream running through, which had always just been a weed-ridden boggy area. It was time to do something better with it!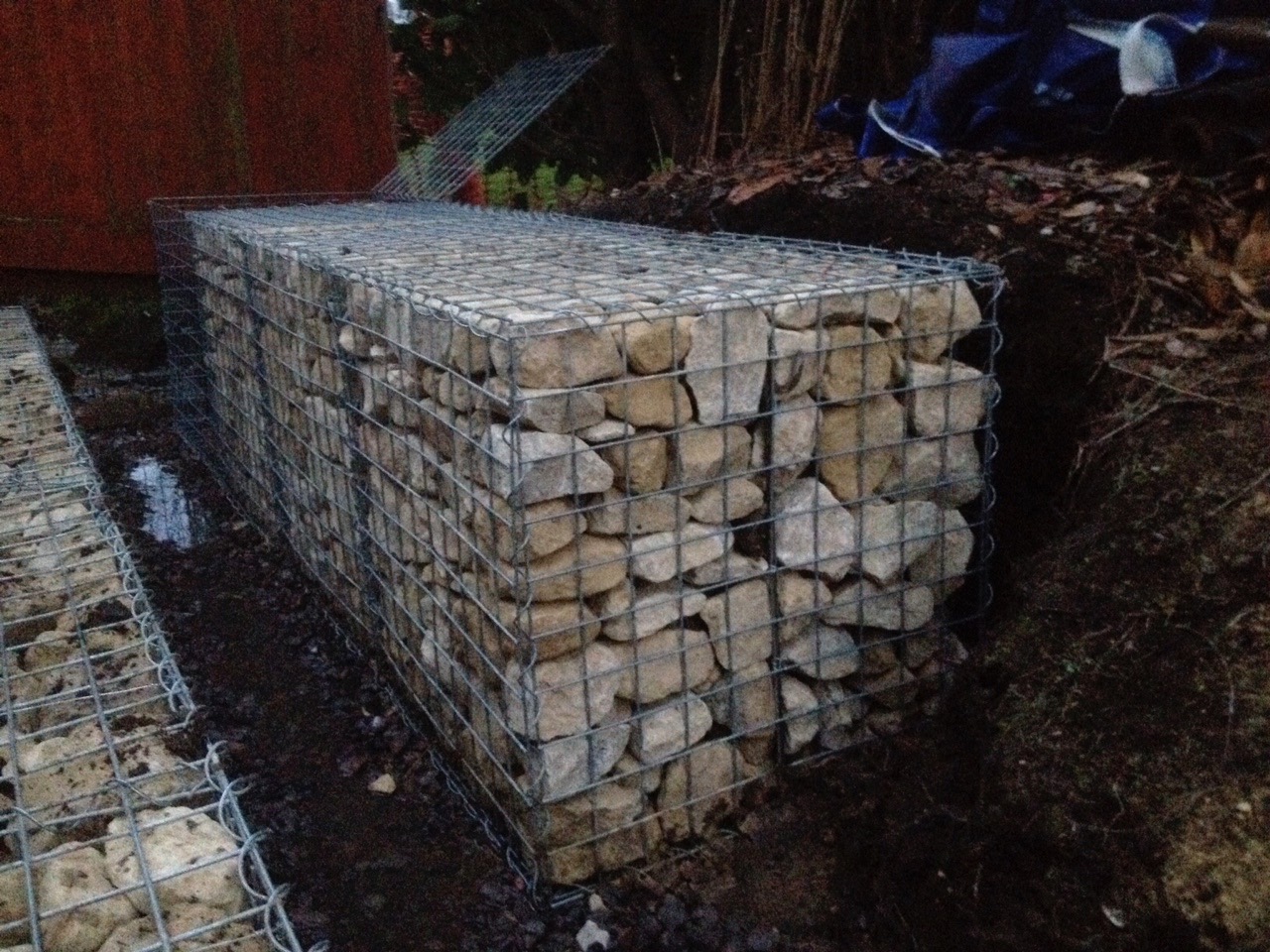 Gabion cages are an excellent retainer for jobs like this. They are incredibly strong and easy to install in difficult areas. Cotswold gabion stone is to fill and locks together inside to give the wire cage strength.
On the other side of the (now replaced) fence we installed a bridge using a reclaimed railway sleepers and a wildflower turf bank
By restricting the flow under the fence we managed to create a deeper pond area, edged with sleepers to stop the banks collapsing. The frogs loved it!
Only a few months in and the area is transformed!